Glass Mosaic, Goldlink
Sophisticated Goldlink glass mosaic with gold and copper shimmer. This mosaic gives luxurious beauty to bathrooms, kitchens, and other rooms. It is also great for mosaic artwork. Available on sheets, the sheet size is 32.7 x 32.7 cm; there are 225 pieces on a sheet, and 25 pieces on a small sheet.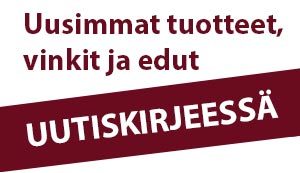 TYKKÄÄ MEISTÄ FACEBOOKISSA!